Hotlanta shut down last night because the roads were not so hot! Mind you, not very much snow actually fell, however the ice brought the 9th biggest city in this country to its knees. Twenty minute commutes turned into 8 hours. People were stranded on the side of the road. Kids were trapped at school. In fact, some are still trapped.
What happened? Why was Atlanta, Georgia so unprepared? Atlanta is home to the busiest airport, the Braves, hell to even CNN, yet they were not prepared to deal with snow and ice. SMH!
Everyone panicked, which made the situation worse. This is not the first time wintery weather has brought Atlanta to its knees. Three years ago, another winter storm shut down the city in much the same way. Let's face it. Atlanta can't handle winter.
When school children are stranded on buses or in classrooms, there is a problem. When highways and interstates become big parking lots, there is a problem.
Atlanta city officials had assured the public that they were ready for the snow.
Guess what? THEY WEREN'T READY!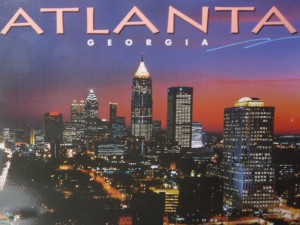 If you liked this post, say thanks by sharing it:

Leslie is the Founder of Women On The Move, and The Democratic African American Women Caucus, www.daawc.com. Follow her on social media for all exciting things concerning these two organizations.

Latest posts by Leslie Wimes (see all)