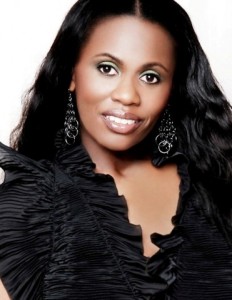 Charlie Crist used a small, small, very small, percentage of the war chest he has amassed to open a bare-bones campaign office in Liberty City.  From what I'm told, it consists of a couple of desks and chairs.  He made a huge deal out of it.  I'm even told he paid some African-Americans to show up for the cameras, so that people can think that he REALLY has the support of African-Americans.
Now that the cameras are gone, where is Charlie?
I'll tell you where he is.  He is as far away from Liberty City as he can get.  You see, Charlie Crist doesn't give one iota about South Florida African-American voters.  He has been assured by those who are seeking some sort of kick-back, or position in his administration, that he has the votes of African-Americans in South Florida, so he really doesn't have to do too much.
With all the money he is raising, how much is he spending in African-American communities?  How many ads have you seen from Crist that court African-American voters?  We've seen the Hispanic-centered ads.  We've read about his rush to win over Hispanic voters.
Where is this sense of urgency as it relates to African-Americans?
It doesn't exist.
Recently, a Pastor was gunned down in Liberty City.  The community is coming together Saturday, July 19, 2014, for a Peace & Justice March, organized by community activist Tangela Sears.  Will Charlie Crist be there?  Something tells me he won't be.  Senator Nan Rich will be there.  Senator Dwight Bullard will be there.  People who genuinely care about the African-American Community will be there.
Not Charlie Crist.  He only wants your votes.  He doesn't care about how you live, or how you die.
In a previous piece, I wrote that the Progressive Choice Radio Ads are needed.
No one wants to discuss the issues surrounding the African-American community.  Unless we take a stand, we will continue to be taken for granted.
Just over the weekend, reports surfaced that police officers out of Fruitland, Florida are members of the Ku Klux Klan!!! The Tampa Bay Times carried the story.
If Police Officers are card-carrying members of the KKK, where does that leave African-Americans?
We are hearing a lot of rhetoric from Charlie Crist that doesn't match his record.  A record that he refuses to defend in a primary debate.  There is a reason for that, folks.
The Florida Democratic Party leaders are trying to rid Florida of one crook, by pushing to have another crook elected.
African-American voters have been, are being, and will continue to be, used at election time.  Charlie Crist is well aware that he needs our votes to win this election.  He also takes the fact that we typically vote Democratic for granted.  He doesn't feel as if he needs to do anything to earn our vote.
Of the roughly 14 million dollars he has raised thus far, how much of it has been spent in the African-American Community?  Where is the support for our community.
It isn't there people.  It isn't there.
When Crist speaks to African-Americans, he  invokes President Barack Obama.
Guess what?  He isn't President Obama.  We should not allow him to attempt to ride the coat tail of President Obama.  We shouldn't give him our vote because of President Obama.
What we should be, is offended that he thinks so little of our intelligence that he feels all he has to do is talk about President Obama, and we will fall in line.
In case you have forgotten, the line that Charlie Crist wanted was a Chain-Gang line.
Think about it, and conduct yourselves accordingly. I know I will.
No vote for Charlie Crist, EVER!
If you liked this post, say thanks by sharing it:

Leslie is the Founder of Women On The Move, and The Democratic African American Women Caucus, www.daawc.com. Follow her on social media for all exciting things concerning these two organizations.

Latest posts by Leslie Wimes (see all)