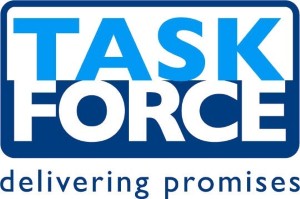 What do Florida Democrats do when they screw up when it comes to their base, know that they screw up when it comes to their base, and need to make it look like they actually care and are going to do something about it?
"I'll take form a task force, for one hundred, Alex".
That is the jeopardy question and answer, for your viewing pleasure.
It seems that yet another "Task Force" is being formed to address the reasons Democrats in Florida continue to lose.  I guess Allison Tant is taking a page out of Debbie Wasserman-Schultz's playbook, since DWS formed a "Task Force" to find out why Democrats got the brakes beat off of them all around the country. A Task Force that will deliver promises, but never any ANSWERS.
I guess it makes sense that Tant would pull from the DWS playbook, after all, it WAS because of DWS that Allison Tant got the job of Chair of the FDP anyway, right?
Look closely at the list of people that make up said "task force":
Co-Chairs:
U.S. Senator Bill Nelson
Former Orlando Police Chief Val Demings
Members:
Alan Clendenin — First Vice Chair, Hillsborough State Committeeman
Amanda Murphy — State Representative, Pasco County
Ana Cruz — Tampa Bay and Hispanic community leader
Ashley Walker — Former Florida OFA State Director, 2012
Dwight Bullard — State Senator & Miami-Dade DEC Chair
Jeff Wright — FEA Policy Director
Joe Falk — LGBT community leader
Jose Javier Rodriguez — State Representative, Miami
Joy Friedman — AFSCME
Monica Russo — SEIU State Council President
Nick Maddox — Commissioner, Leon County
Patricia Byrd — FDP Congressional District 2 Representative
Rod Smith — Former State Senator and former FDP Chair
Terrie Rizzo — Palm Beach DEC Chair
With the exception of a few members, this is the "same old, same old" that will be giving the "same old, same old" tired answers and responses.
I'll let you decide for yourselves who you think will actually try to DO something on this committee.
The funniest part of all about this Task Force is that the results will be announced in June of 2015 at the Leadership Blue Weekend!
Really?  It's going to take that long to figure out what happened in the 2014 election cycle?
By that time, Florida Democratic Party, that 13% number of Black Women who voted for Rick Scott WILL increase.  That 12% of overall Black voters who voted for Rick Scott, which was double the 2010 results, WILL increase.
You are losing your base and the best you can come up with is a Task Force made up mostly of people who are going to tell you what you want to hear?
Just go ahead now and say that you want to remain totally irrelevant and obscure.  Just go ahead and say now that you don't give a rat's ass what the base of this party has to say.  Just go ahead and say that for the most part, the Party Leaders want to make it appear as though they are doing something of value for the people, when we ALL know that the only thing that is being done is a smoke and mirrors ploy to keep your jobs.
To hell with getting votes and inspiring the Democratic Party members.
You.  Just.  Want. To. Keep.  Your.  Job.
Guess what, FDP leaders, inspite of YOU, the grassroots people of the party DO in fact want to bring this party back from oblivion.  THEREFORE, we will be taking matters into our own hands.
I have no confidence in the current party leadership. Take a look at Allison Tant on this video and see why:
Stay tuned to see what REAL Democrats do when the going gets tough!
Watch and learn!
If you liked this post, say thanks by sharing it:

Leslie is the Founder of Women On The Move, and The Democratic African American Women Caucus, www.daawc.com. Follow her on social media for all exciting things concerning these two organizations.

Latest posts by Leslie Wimes (see all)