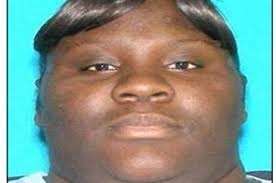 A Gary, Indiana woman, Natisha Hillard, has plead guilty to selling her child for sex and allowing the child to take part in child pornography. Other news outlets have called this animal a mother. I won't do that. She is not a mother. She is an animal. No mother would sell her child for sex. A mother would sell HERSELF before she would let anything happen to her child. Get this: The baby was between 4 and 18 months old when this thing sold it for sex. She did it a total of 8 times.
There is a special place in hell for people like this. A massage parlor owner told police that Hillard's "business partner", Christopher Bour, showed her child porn videos and asked her to record her having sex with a child. Bour, another animal, also sent text messages stating his intention of sexually abusing a child. One of the text messages read: "U wanna watch me play with a baby tomorrow a real one ;)".
How sick is that? Both of these animals were arrested and charged with producing child pornography and possessing child pornography.
Hillard held her baby, who was at the time between 6 and 9 months old, while Bour sexually touched the baby.
Instead if getting a job, Hillard decided to make money this way. Selling her children to sexual deviants. She sold her older, 3 year old, to Bour for pictures, and then got extra to let him be alone with the baby!!!
"He didn't tell me what he was going to do with the [the images]," she told law enforcement. What did this cow think he would with the pictures, let alone what he would do while alone with the baby!
Hillard faces minimally 30 years in prison. I say she should be put down like the animal she is.
If you liked this post, say thanks by sharing it:

Leslie is the Founder of Women On The Move, and The Democratic African American Women Caucus, www.daawc.com. Follow her on social media for all exciting things concerning these two organizations.

Latest posts by Leslie Wimes (see all)