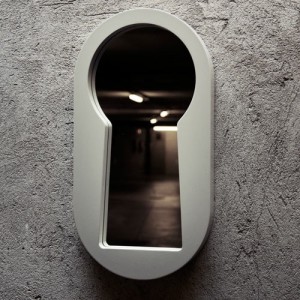 Don't we have laws against peeping Toms? Aren't we supposed to be protected from slimy guys in long dark coats peeking through our windows? Well, what if those slimy guys doing the peeping belong to our very own government??
They are and they do! The secret is out. The United States Government gets off on watching, listening, and God only knows what else.
We have no privacy. There are no secrets. The watchers of the watched are themselves being watched! Where does it end? For that matter, where did it begin?
Edward Snowden blew the lid off this dirty little secret. The NSA has been watching everybody! The NSA has been listening to everything! Every little detail of phone calls, emails, and whatever else they deem is in the interest of National Security. Was it really in the interest of National Security, or was it a product of one facet of our government going mad with power?
No matter whether you see Snowden as a whistleblower, hero, or traitor, one thing you have to admit is that The a United States Government has been very naughty!
President Obama has announced surveillance reform. I'm not buying it. A tighter lid will be placed. Lips will be sealed. Sub-contractors will be more carefully screened.
The US Government? Well, they will still be watching, and listening, and……You fill in the blank!
If you liked this post, say thanks by sharing it:

Leslie is the Founder of Women On The Move, and The Democratic African American Women Caucus, www.daawc.com. Follow her on social media for all exciting things concerning these two organizations.

Latest posts by Leslie Wimes (see all)