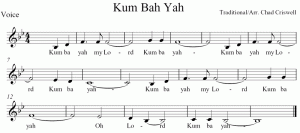 All of a sudden, The Florida Democratic Party has become one big love-fest.  One big "we're in this together" party.  What I am hearing from those other than the ones who know better, is that we should rally behind Charlie Crist and get rid of Rick Scott!  Even if you have to hold your nose to vote for Charlie Crist, if he is the nominee.  Getting out and voting for Crist is what we ALL need to do, afterall, he is the Democrat, and we need a Democrat in the Governor's mansion, is what they are saying.
Really?
Where exactly was that sentiment in 2010 when Kendrick Meek was running for US Senate?  Where was that "support democrats at all cost" attitude?
It wasn't there.  It wasn't there at all.  Democrats, to include party leaders, abandoned Kendrick Meek faster than they could utter the word Democrat.  Why all of this kumbaya now, but there was not much of that when Kendrick was running?
Didn't Kendrick deserve this unwavering Democratic support too, or is it just reserved for White men with silver hair and deep tans?  After all, that white man with silver hair and deep tan was the VERY reason Kendrick Meek was thrown under the bus.
Lest we forget:
Worried that Kendrick Meek can't beat GOP candidate Marco Rubio, a group of Democratic leaders is asking the congressman to pull out of the U.S. Senate race and throw his support to Gov. Charlie Crist, who says he is the only one who can beat Rubio.
Does that sound familiar to you?  Crist saying he is the only one who can win? It should, because that is exactly what he is saying, and the sheeple are regurgitating, concerning  former state Senator Nan Rich.
Contrary to what some Democrats want you to believe, Charlie Crist has not changed.  Not one iota.  Only he can beat Rubio.  Only he can beat Scott.  Only he is the savior of the Democratic Party.
Crist says, and people are trying to believe, that Democratic candidates should not debate.  In fact, I received a call from the president of my city's democratic club in which she had the nerve to say "Democrats don't debate prior to a primary".
Really lady?  I guess she thought she was talking to Susie Sausage-head.
Kendrick Meek and Jeff Greene had a debate prior to the primary.
The questions, in a debate broadcast live in South Florida from the studios of WPLG-Ch. 10, added an air of unpredictability to a discussion in which both candidates generally adhered to oft-repeated talking points they have made in person and in television campaign ads and mailings.
People are trying to protect Charlie Crist.  Charlie Crist is trying to protect Charlie Crist.
They are counting on Florida Democrats to simply fall in line for whatever they want, including back in 2010 when they tried to get Kendrick Meek out of the race so Chain-Gang Charlie could syphon off democrats from Meek.
I'm still not sure why African-Americans didn't make more of a stink.
Manuel Sykes, a Black man, who wanted to run against Rep. Jolly, who beat another "chosen" candidate of The Florida Democratic Party, Alex Sink, was bullied out of running.  He was actually threatened, and no one is saying much about it.
Sykes and Angela Owens, an attorney who was working with Sykes, had something to say, though.  According to Sykes:
"They want to anoint a candidate, and they want to bully other candidates out of the race.  It's an additional experience now, and additional knowledge of what really goes on and about how people really feel about minorities when it comes to certain plateaus, politically and otherwise. They don't expect us to vote and those that do, they expect us to vote Democratic. And so that says that there's no real respect there,"
According to Angela Owens:
"Black and brown people, we need to stop allowing the Democratic Party and everybody else to use us to garner votes for them, and turn on us like rabid dogs when we cut straight to the chase and run for office ourselves,"
Based on what has happened of late here in Florida, it is certainly looking like these sentiments are true, for minorities, especially African-Americans, and Women.
Remember Jessica Erlich?  She was run out of the CD-13 special election in favor of Alex Sink, who lost.  Now the people that deem themselves the powers that be, want to get Nan Rich out of the race.  Nan isn't going anywhere, and nor should she.  She has a grassroots group of supporters who have her back, and will keep canvassing and getting out the vote for her.  She isn't flashy, like Crist.  She isn't going to only tell you what you want to hear, like Crist.  She isn't going to promise the Lt. governor position to everyone under the sun to get support, like Crist.
Nan rich is going to continue to be who she is.  A democrat who cares about people, education, women's rights, equal opportunity,  healthcare, and the list goes on.
What they don't realize is that they are NOT the powers that be.  the people are.  When party leaders start making their own decisions based on their own agendas, and then start bullying people out of races to achieve that agenda, they are no better than the mafia.  In fact, based on a Supreme Court case, NOW v. Scheidler, 510 U.S. 249, 114 S.Ct. 798, the Florida Democratic Party CAN be charged with RICO activity.
Hmmm…..there's a thought.
In that CD-13 race, Sykes claims Hanisee told him an African-American could not win in Jolly's predominately white district. Hanisee also left Sykes a voicemail:
"You better hold off or like I told you Sunday night, you're going to be persona non grata. Take that to the bank. I'm telling you the Gospel truth,"
Hanisee left that voicemail because it was already decided that a white man was going to run, but he hadn't been a democrat long enough to be able to run as a democrat.
Are you understanding what I'm saying? I sincerely hope so.
I've said all along that the African-American vote is taken for granted.  It isn't appreciated, and based on Kendrick Meek and Manuel Sykes, we aren't good enough to run for office outside of our respective communities that are predominantly African-American.
We talk about racisim, misogyny, and classism of the Republican Party, but trust and believe it exists right here in our own.  Democratic Party Leaders just don't want you to talk about it.  All they want you to do is shut up and vote the way they want you to.
If you liked this post, say thanks by sharing it:

Leslie is the Founder of Women On The Move, and The Democratic African American Women Caucus, www.daawc.com. Follow her on social media for all exciting things concerning these two organizations.

Latest posts by Leslie Wimes (see all)