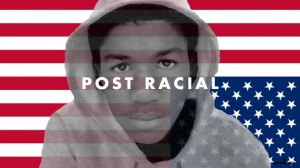 This month, Americans celebrate Black History Month. We celebrate the contributions to society by notable Black Americans. Rosa Parks, Martin Luther King, Harriet Tubman, etc.
Given the fact that Black History is American History, why the need to celebrate one month out of the year (the shortest month, I might add)?
Everyone was so excited, myself included, in 2008 when The United States elected its first Black President. (Sorry Bill Clinton.)
I thought this was indeed the start of a post racial society for our country.
While President Obama was re-elected for a second term, the racial vitriol is worse than ever. Some people still can't get past the color of a person's skin. Now mind you, I don't think we should have to get past differences. Differences keep life interesting. We can acknowledge the differences without being mean-spirited.
Or can we?
Toure wrote an amazing article where he suggests post-racial is  a mythical term, and really has no place in society:
"We are not a nation devoid of racial discrimination nor are we a nation where race does not matter. Race and racism are still critical factors in determining what happens and who gets ahead in America."
Will we ever  get past the negative aspects of race?
I hope
If you liked this post, say thanks by sharing it:

Leslie is the Founder of Women On The Move, and The Democratic African American Women Caucus, www.daawc.com. Follow her on social media for all exciting things concerning these two organizations.

Latest posts by Leslie Wimes (see all)