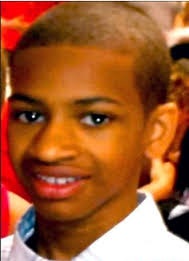 DNA testing confirmed that the remains found on a Queens beach were, indeed, those of Avonte Oquendo, the 14 year-old autistic boy that went missing in October, according to CNN. Such a sad ending for this young boy and his grieving family.
Questions still remain, though, like why did it take  Riverview School so long to notify anyone that Avonte ran off? This school should know better, especially dealing with special needs children. In my opinion, this tragedy could have and should have been prevented.
parents should be able to expect that their children will be looked after properly while in school, and, if something does go wrong, measures will be taken swiftly to try to keep harm to a minimum. This didn't happen with Avonte and the reason It didn't happen needs to be brought to the forefront.
My heart goes out to Avonte's mother,  Vanessa Fontaine. I can't think of anything worse than having to bury your child, especially from circumstances surrounding Avonte's death.
I have one child, who I love with all my heart and soul. There is nothing I wouldn't do for her. I can't imagine having to deal with something like this.
Hold your children tight, parents. Realize that children are a blessing from God, and every moment with them is one to cherish. Life can change in the blink of an eye.
While the search for Avonte has come to a sorrowful end, the questions surrounding this ending are still there. How did Avonte end up in that water? What happened to him prior to that? These questions, as a mother, would torment me to no end. No parent worth his or her salt, would ever want their child to be in pain, or to be alone.
It is breaking my heart simply writing this post.
God bless you Avonte Oquendo. May you rest in peace.
If you liked this post, say thanks by sharing it:

Leslie is the Founder of Women On The Move, and The Democratic African American Women Caucus, www.daawc.com. Follow her on social media for all exciting things concerning these two organizations.

Latest posts by Leslie Wimes (see all)