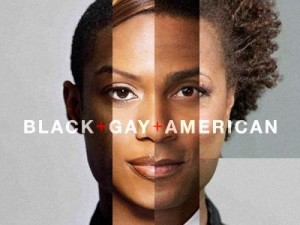 Let me start by saying there is no competition in discrimination. No one is trying to say one group's suffering is more important than another. Discrimination, no matter where it is found, is wrong.
That being said, I take issue with people comparing Michael Sam to Jackie Robinson. Michael Sam is no Jackie Robinson.
Jackie Robinson was the first Black man to play in baseball. He broke that barrier. Jackie Robinson wasn't trying to make a statement.  He just wanted to play baseball.  Michael Sam would have played in the NFL whether he disclosed his sexuality or not.
Michael Sam is the first openly Gay man to potentially play in the NFL. He hasn't done so yet, and it remains to be seen whether he actually gets drafted (see Jason Collins).
Jackie Robinson had no choice but to be openly Black. Michael Sam had a choice as to whether he wanted to disclose his sexuality. Personally, I see no reason for ANYONE to feel they need to disclose who they choose to have sex with. I don't care, as long as it isn't me.
I don't see heterosexuals declaring their heterosexuality. Why should anyone else? Should we really care? True equality is not having to talk about who you choose to lay down with.
While Michael Sam is the first to declare his homosexuality to the public (I still don't understand the need to do that), there are homosexuals in the NFL already. They have just chosen not to declare it, and rightfully so. It isn't anyone's business!
Michael Sam says he won't live a lie, which is admirable. What I can't figure out, though, is why his father didn't know about his sexuality until last week. He had already told his Missouri teammates last year. Why didn't he tell his dad? His father said no matter what, Sam is his son and he loves him. Bravo. Good dad!
I would think family would be the first to be told, and not via text message, but oh well.
Be that as it may, the point of this article is that both groups, LGBT and Blacks, have been discriminated against and have suffered wrongs. Those discriminations, while equally wrong, are not the same. A person's sexual preference can be hidden. Except in certain circumstances where a biracial person is very fair-skinned, being black is not something that can be hidden.
To compare Michael Sam to Jackie Robinson, in my opinion, is wrong.
I know there are those that will disagree with me, and that is their right. This is America, after all, and opinions will and do vary.
If you liked this post, say thanks by sharing it:

Leslie is the Founder of Women On The Move, and The Democratic African American Women Caucus, www.daawc.com. Follow her on social media for all exciting things concerning these two organizations.

Latest posts by Leslie Wimes (see all)