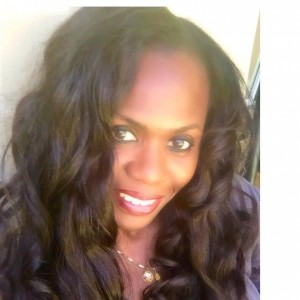 We all remember the scene. Tom Cruise's character had Jack Nicholson's character on the witness stand, trying to get him to admit to ordering an illegal code red on a Marine that ended in the death of that Marine.
Nicholson's arrogant character wanted to admit it. He needed to admit it. He wanted the world to know exactly how he felt, and finally, after a slew of expletives, he DID admit it.
Well folks, minus the expletives, and minus the Hollywood characters, you have exactly what happened with former President William Jefferson Clinton.
He finally admitted to the world, or at least a group of would be supporters of his wife's, what he really thinks of President Barack Hussein Obama.
No one is more arrogant than Bill Clinton, and I'm sure it bothered the hell out of him to have to keep his mouth shut concerning the man that not only whipped his wife in 2008, but swagger jacked HIM!
Bill Clinton was called "The first Black President". Barack Obama IS the first Black President.
Yeah, Bill played the saxophone on Arsenio Hall's show, and for him, that seems "cool', but let's keep it real. When it comes to the category of coolness of these two Presidents, Barack Obama's ice is colder. Much colder.
Sorry Mr. Clinton. You lose.
Now that doesn't make you a bad guy, but pettiness and jealousy will.
Now that Hillary Clinton has gotten those Southern Black votes she needed to win the Democratic Primary, that urge to jab the CURRENT President was just too strong, I guess.
History will be a lot kinder to President Obama than those on the right, and now I'm suspecting some on the left, to include you, Bill Clinton.
Whether you agree with The Affordable Care Act, Obamacare as it is affectionately called, or not, HE did that.
For the Americans who once had no access to medical care, who now do, they appreciate it.
The sinking economy that he inherited, you know, the one that he saved, we ALL appreciate that.
Osama Bin Laden is dead. That happened on President Obama's watch.
Has he been perfect in everything he has done? No, and to that I'd like to say hey President Obama, I'm still waiting on you to get to Flint!
Has he been a failure? No, nope, not by a long shot.
I have had the pleasure of hearing Bill Clinton speak, and I say pleasure because it was indeed, so I know his capabilities.
It's also why I know he said what he meant, and meant what he said!
Sending someone out to "clarify" just makes it worse.
Since when does the man who President Obama said should be the Secretary of Explaining Stuff, needs someone to explain his stuff?
I think Bill Clinton refused to do it himself because the arrogance kicked in. He doesn't answer to anyone, especially President Obama, right?
Remember, he once said, and I'm paraphrasing but you get the gist, at a different time, President Obama would be serving him drinks.
Marinate on that.
I think you will be hearing a lot more of Bill Clinton's true feelings regarding Barack Obama.
Unless they muzzle him.
If you liked this post, say thanks by sharing it:

Leslie is the Founder of Women On The Move, and The Democratic African American Women Caucus, www.daawc.com. Follow her on social media for all exciting things concerning these two organizations.

Latest posts by Leslie Wimes (see all)