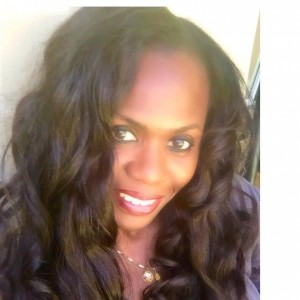 Debbie Wasserman Schultz is out as DNC Chair. The only thing left to do is relinquish the title, because as of now, she has no power!
We all know the story, The Emperor Has No Clothes", where the Emperor allowed himself to be dressed in nonexistent clothes for a procession through town, never admitting that he was too unfit and stupid to see what he was wearing.
Well, enter Debbie Wasserman Schultz starring as the Empress.
Hillary Clinton has replaced her with Brandon Davis, former SEIU political director.
In other words, Hillary Clinton did not pick Debbie Wasserman Schultz.
Rather than admit that she is odd woman out, Wasserman Schultz played coy on her future at the DNC when speaking with Meet The Press Daily's Chuck Todd.
She will "wear" the title of DNC Chair, however her control and input are just as invisible as the emperor's clothes.
It ain't there!
Amy Dacey is continuing her role as CEO, complete with the power associated with it.
Jen O'Malley is continuing her role planning for the general election.
Wasserman Schultz could have continued in her role as Chair, along with the power and control, but Clinton said no.
Of course that had a lot to do with Bernie Sanders and his supporters, but it wasn't just Sanders supporters who wanted Wasserman Schultz out.
By all rights, she should have been booted after the 2014 debacle, where Democrats lost everything they could lose.
Now, with the title alone of DNC Chair and no responsibilities, there should be no excuse for Wasserman Schultz not to debate her primary opponent, Tim Canova, the 2 million-dollar man.
Yes, you read that right. Tim Canova has just gone over the 2 million-dollar mark in donations to his campaign.
He did it without the big ticket fundraising, anywhere from $500 dollars well into the tens of thousands, that Wasserman Schultz raises money.
Canova raised his money the old fashioned way.
Everyday working class people from all over donated an average of $17.00 to help rid Florida District 23 of Wasserman Schultz.
If Donald Trump and Hillary Clinton are polling as the most disliked figures in politics right now, it's only because Wasserman Schultz wasn't included in the polls!
Canova has challenged Wasserman Schultz to 6 debates, the same number she initially scheduled for the Presidential primary.
So far, Wasserman Schultz has avoided committing to any debates with Canova, like it was the Zika virus.
She has repeatedly gone on National television and touted her record.
Now it is time for her to do so in public, against a very viable opponent.
The people in Congressional District 23 deserve to hear Wasserman Schultz defend her record.
They are entitled to know why she backed the usurious Payday loan industry.
They are entitled to know why she backed the TPP, trans-pacific partnership.
They deserve to know why she was so against medical marijuana.
Some of her constituents in district 23 also want to know why she voted for the Iran agreement.
Wasserman Schultz has never had to answer for her record, until now.
That's because she hasn't had a primary opponent since her very first election.
With CD-23 being a safe democratic seat, and no viable opponent challenging her, she has had an easy road in previous elections, never having to be confronted with her record.
Several local entities have offered to host debates between Wasserman Schultz and Canova.
What is Wasserman Schultz afraid of? Why is she running from Canova?
And make no mistake about it, she is running from the subject of debates.
In one video posted online, a constituent of hers asked her if she was going to debate Canova, and you would have thought she was Usain Bolt the way she ran away.
Wasserman Schultz got President Obama to endorse her, as well as Vice President Biden.
Guess what?
The people of Congressional District 23 do not call the President or Vice President when they are wondering why there are no jobs in CD 23.
They do not call the President or Vice President when wondering why Wasserman Schultz voted for the TPP, or why she has taken money from, and backed, the PayDay loan industry or the Private Prison industry.
So essentially, the endorsements of President Obama and Vice President Biden look good on paper, but the voters in CD23 could care less.
They want answers.
Now that they have a choice in who represents them in Congress, Wasserman Schultz's answers better be good!
If you liked this post, say thanks by sharing it:

Leslie is the Founder of Women On The Move, and The Democratic African American Women Caucus, www.daawc.com. Follow her on social media for all exciting things concerning these two organizations.

Latest posts by Leslie Wimes (see all)