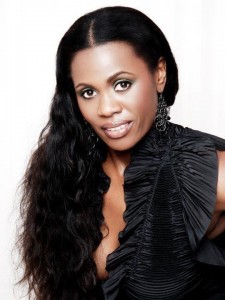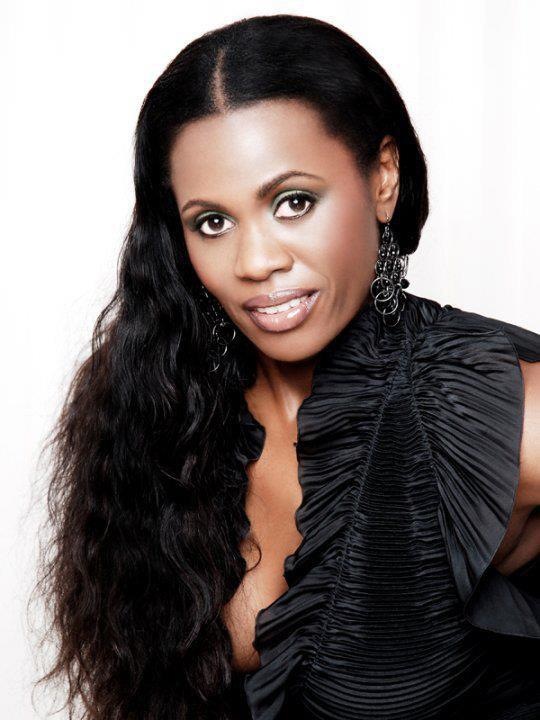 The last week has been quite interesting here in South Florida, to say the least, especially with people insinuating that I am a Republican Plant, because I am very vocal about my disbelief of Charlie Crist as a Democrat, as well as what I call shenanigans by the Democratic Party.  That being said, let's get right to this issue with the Miami-Dade DEC.
Nancy Smith, of Sunshine State News, wrote a piece regarding an IRS complaint filed by an individual against Annette Taddeo, LG running mate of Charlie Crist, Juan Cuba, Executive Director of the Miami-Dade DEC, and 537 Consulting, LLC, a company formed by Juan Cuba and Rachel Johnson, designed to pay Miami-Dade DEC workers, including Juan Cuba, as Independent Contractors.
Subsequent to Nancy Smith's piece, Marc Caputo, of the Miami Herald, wrote a piece saying that there was no IRS investigation, and that it was a disgruntled DEC member trying to cause problems for Annette Taddeo.
Several people, again, contacted me regarding this situation, saying that Barbara Walters, whose name wasn't originally released in the Sunshine State News piece, may be vocal and may ruffle the feathers of the leadership, but what she is saying is correct.
Barbara herself reached out to me and proclaimed that Mr. Caputo "brow-beat her, yelled at her, twisted her words, and accused her of helping to get Rick Scott re-elected by releasing this complaint at this time."  I asked Caputo about this, and he denied doing these things, in fact, he said he recorded his conversation with her and that what she says happened, didn't.
Because the likes of Peter Schorsch and others felt the need to share Marc Caputo's story with me, and declare that somehow I was fraudulent with regards to sharing Nancy Smith's story, I decided to investigate it for myself.
People may not like what I post on my site, they may not like the fact that I am not supporting a Charlie Crist Campaign, they may even, as stated earlier, call me a Republican Plant because I am not towing the party line, but what they CAN'T say is that I'm not straightforward with my opinions and feelings.
I have never actively sought out people to say or do anything.  I really don't have to.  This picture of Kumbaya-harmony within the Democratic Party simply doesn't currently exist.  I get emails on a pretty regular basis these days regarding the Florida Democratic Party, and I decide what, if anything, I am going to do about it.
There is a problem, and I am going to voice the fact that there is a problem, regardless of who doesn't like it, or who tries to discredit me as being some sort of Rick Scott-planted operative.
This morning I reached out to the IRS, specifically the Tax Exempt/ Government Entity Division, and asked about the issue of Independent Contractor versus Employee situation.  I was told that an Executive Director of an organization, with very few exceptions, is an employee.  I was told that in situations such as when an organization is looking for a permanent ED, an interim ED could possibly be labeled as an Independent Contractor, but that would only be if he/she were there temporarily.  I was also told that the organization could be subject to severe penalties and fees for mis-classifying employees and that the IRS almost always will re-classify an Executive Director as an employee from an Independent Contractor, if they are alerted to this situation.  Pretty general information that anyone can get if they contact the IRS.
I shared with TE/GE Marc Caputo's article, where Annette Taddeo says the DEC couldn't afford to pay benefits, and where Juan Cuba said he wanted to be paid as an independent contractor.
Immediately the TE/GE person said those were NOT valid reasons for someone to be classified as an independent contractor, and that thought process is the very reason the IRS has started cracking down on entities that see changing an employee's status as a way to save money, even though particular positions do NOT fall into the category of Independent Contractors.
If the Democratic Party allegedly is not paying benefits to save money, how can we then condemn other companies for doing the same thing?  We really have to practice what we preach.  Instead of attempting to demonize someone for pointing this out, we should be looking at the situation and making sure that we are walking the walk, not just talking the talk.
I am not sure when Ms. Walters filed her complaint, but according to her, it was right before the Government Shut-Down, which I relayed to the IRS.  According to the IRS, they could not tell me anything related to any specific IRS complaint, but that it was entirely possible that due to said Government shut-down, anything filed could be delayed, or even lost,  for a very long time.
It was interesting to me that the first thing the IRS agent said was that he could not divulge anything related to a specific case or complaint, because in Mr. Caputo's article, he said that Federal Law Enforcement sources confirmed to the Miami Herald that there was "No investigation".
I reached out to a Special Agent with The Department Of The Treasury, Treasury Inspector General For Tax Administration, who has been with the Federal Government for over 17 years, with the Department of Treasury, the IRS, and the Secret Service,  and he had this to say about that:
"First, the IRS has its own investigative arm to look into all complaints and allegations, because by law, the IRS can't divulge anything to anyone about tax returns, or return information, which investigations would fall under.  By law, anyone divulging the status, existence of, or anything related to an investigation is guilty of two Federal violations.  The first would be UNAX, the unauthorized access, attempted access, or inspection of taxpayer records.  Unless the specific agents handling the complaint were the ones who spoke to the Miami Herald, someone would have had to illegally access that information over the weekend, which I find highly doubtful.  Second, there is 26 U.S. Code 6103, Confidentiality and Disclosure Of Returns And Return Information.  It is against Federal Law for IRS agents to even acknowledge that an investigation is in progress.  It is against the law to tell anyone, except in a Tax Administration capacity, anything about an investigation, or if one even exists.  Unless the person filing the complaint tells someone, as is apparent in this case, any one within the IRS divulging information to someone who did not have a need to know is committing a serious, fine-able, fire-able offense.  The fact that The Miami Herald has put in print that a Federal Law Enforcement source "confirmed" that there was no IRS investigation makes no sense to me, and definitely deserves some scrutiny."
While The Miami Herald's article appears to have attempted to put to rest the story of Annette Taddeo, Juan Cuba, and the 537 Consulting, LLC situation, it has, in fact, done the opposite.  Right, wrong, or indifferent, Lois Lerner is in the news right now on some IRS related-shenanigans.  If the IRS is divulging information about specific cases to people, they are opening up another can of worms, and is also putting the whole 537 Consulting, LLC situation in a national light, as opposed to just a state one.
Based on what is printed in The Miami Herald, it wouldn't surprise me one bit if the IRS looks into this situation, if for no other reason than to find out who is illegally leaking information.
This is getting really interesting!  I can't wait to see what happens next!
If you liked this post, say thanks by sharing it:

Leslie is the Founder of Women On The Move, and The Democratic African American Women Caucus, www.daawc.com. Follow her on social media for all exciting things concerning these two organizations.

Latest posts by Leslie Wimes (see all)