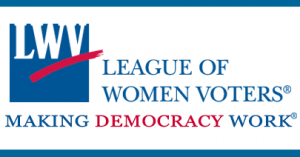 Kudos to The League Of Women Voters of Florida!  They stood up to the gerrymandering that happened in Florida, and they won!  This is what I call speaking truth to power!  You see, Florida's Legislature is controlled by Republicans, and through what they thought would remain covert actions, they gerrymandered Congressional Districts to benefit themselves.  They decided to choose their voters, instead of allowing the voters to choose them.
Most people have read the headlines concerning the outcome of this lawsuit, and picked up on what happened here and there.  I urge everyone to become informed on what Republicans did in Florida.  I urge everyone to become informed on the way that Republicans trampled on Florida's Constitution in order to ensure that they keep control.  They stole everyone's ability to fairly select a representative.   It isn't just a saying, folks.  Absolute power corrupts absolutely.  While Republicans got slapped down here in this case, gerrymandering happens all over this country, and by both sides of the aisle.
Voters in Florida wanted fair districts, and, to achieve this end, approved Fair District rules in 2010.  Republicans in Florida didn't care what the voters wanted.  They wanted to maintain control.
Republicans got caught with their pants down here in Florida, but this truly isn't a partisan issue.  This is a people issue.  The will of the people has been ignored long enough.
We have to speak up, speak out, and speak often, even if those who are in power don't like what we are saying.
So again, I congratulate The League of Women Voters for leading the charge to give the choice of who becomes elected fairly back to the people.
I also think having to re-draw the districts shouldn't be the only solution.  I think the cost of everything that has to be done should be shouldered by the ones who contributed and caused Florida to be in this position in the first place.  Maybe that will deter future gerrymandering.
In response to the ruling by Leon County Circuit Judge Terry Lewis, League of Women Voters of Florida President Deirdre McNab issued the following statement.
This is a champagne moment for Florida voters, who have waited too long for fairly drawn congressional districts. Per his ruling, Judge Lewis has laid out a path that will allow all Florida voters, for the first time in decades, to elect their representatives in fair and constitutional districts. 
 

We believe that the restoration of legitimate, representative democracy is well worth one extra trip to the polls.

 

Although it is deplorable that the Legislature's failure to follow the standards laid out in the state Constitution has led us to this place, now that they have been tasked with redrawing the districts between now and August 15, it is critical that their process follows the will of the people and adheres to the letter and spirit of Fair Districts amendments 5 and 6, as they were passed by an overwhelming majority of the electorate in 2010.

 

Judge Lewis has shown that legislative violation of our Constitution will not be tolerated, will have consequences, and that the will of the people will be enforced. This gives hope to other states grappling with the cancer of political gerrymandering and the League is thrilled to see that the people's voice has been heard.
My champagne glass is in the air, toasting to the success of fighting for what is right.
It's icing on the cake for me that this win was lead by WOMEN!!
If you liked this post, say thanks by sharing it:

Leslie is the Founder of Women On The Move, and The Democratic African American Women Caucus, www.daawc.com. Follow her on social media for all exciting things concerning these two organizations.

Latest posts by Leslie Wimes (see all)