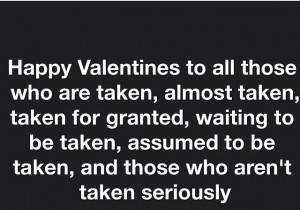 Some say Valentine's Day was invented by a woman who didn't like what she got for Christmas, after all, Valentine's Day is not too long after Christmas!  Haha!
Valentine's Day is a day highlighted for love.  You don't have to be IN love to enjoy it, though. For those who aren't in a committed relationship, don't feel bad! Go out and celebrate love of self! For those who ARE in a committed relationship, celebrate love of partnership, today and every day!
Flowers, candy, good food, champagne, and good times mark the celebration of today. Enjoy it, no matter what your situation.
No matter how you celebrate it, make sure you have fun! I know I will!
Oh, and the 5 carat earrings I received didn't hurt either!
Happy Valentine's day everyone!!
If you liked this post, say thanks by sharing it:

Leslie is the Founder of Women On The Move, and The Democratic African American Women Caucus, www.daawc.com. Follow her on social media for all exciting things concerning these two organizations.

Latest posts by Leslie Wimes (see all)