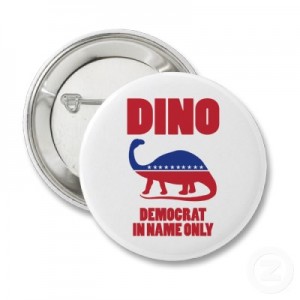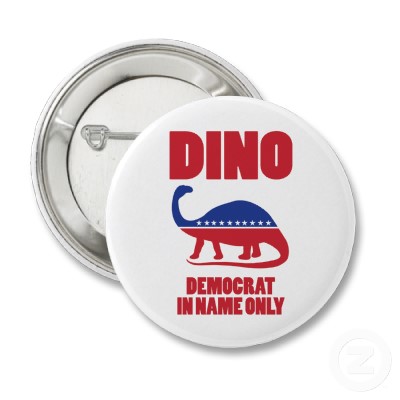 UPDATED TO INCLUDE VIDEO OF CRIST.
This morning I received an email, that if true, sheds some light on the real reason Charlie Crist won't debate Nan Rich, and quite possibly the reason people like Eric Conrad left Crist's campaign.
According to the email,  We have all been looking in the wrong direction.  Crist doesn't want to be aligned with ALL of the principles of the Democratic Party because Crist plans on appealing not just to Democrats, but to Republicans and Independents as well, and a primary debate would make that impossible.
We all know what happens to extreme Right-Wing Presidential candidates in a Republican primary, right?  They have to appeal to their base by going as far to the right as possible.  The Republican primary candidates have to literally "out right" each other, which doesn't bode well in a general election.
Well the same thing is happening here, only Crist doesn't want to really go left at all, except on certain issues.
Most political reporters and pundits have said that the reason Crist won't debate Rich is because he doesn't want to give her that National Platform.  Others have said that Crist is the front-runner and is in no rush to debate someone he has already determined he is going to beat.
According to the email, those things are in fact true, but what is keeping Crist from debating Rich more than anything else is that Crist is planning on running in the General election as more of an Independent, than a true Democrat, in order to capture more Independents and Moderate Republicans.  If he says something too far to the left, he risks alienating Independents and Moderate Republicans.  He knows that Democrats don't come out during mid-term elections the way they do during Presidential elections, and he is hoping to scoop up Independents and moderate Republicans by appearing center, or slightly center-right on some issues if they are brought up in a debate with Rick Scott.
At that point, as the nominee already, what choices do Democrats really have?
Sometimes we get so caught up in our emotions, that we lose sight of something that is sitting right in front of our faces!
We all know that Nan Rich is a Democrat through and through.  The Democratic base in a primary debate, would expect Crist to be clearly left on all of our principles.   Charlie can't "out-left" Rich without having any comments or answers he makes come back to haunt him in a general election debate against Rick Scott.
Now my first thought is that he has flip-flopped on just about every issue under the sun at this point, which is what he has come to be  known for, so why care about how people perceive his flip-flops now.
Then I thought about it.  As long as Crist keeps his mouth shut for the most part on certain issues, he can't be caught in a lie, and he can't be said to be TOTALLY aligned with Democratic principles in a general election.  As far as things he said prior to becoming a Democrat, Democrats will buy the "I've changed" routine because we are desperate for a win.
As you recall,recently Politifact caught him in a lie regarding his stances on abortion during that interview with Michael Williams.  Crist saying he is pro-life, "by his definition", allows him to ride the fence.
The only thing Crist has no choice but to be for is the Affordable Care Act, Obamacare, because that is the deal he made with President Obama and the rest of the leaders of the National Democratic Party.  In order for them to support him ( i.e. Jim Messina, et. al.), he has to be for the President's signature legislation.
Openly and vociferously.
As we all know, Crist has been beating the Obamacare drum louder than most Democrats who aren't as new to the party as he is.  Now it makes sense as to why.
Notice Crist hasn't said a lot about gun control.  He waffled on abortion during his interview with Michael Williams.  In fact, what HAS Crist really said other than "Rick Scott is bad" and Obamacare is good?  For some  that would be enough, but Democrats have to look a little deeper than that.
The ONLY thing Crist has been matter-of-fact about is Obamacare, and that is because he HAS to be.
As his campaign goes further, people like Eric Conrad, who are true Democrats, will eventually be locked in with everything that Crist says and does, including what he will say and do in a general election to appeal to Independents and Moderate Republicans.  While that strategy may work for Crist, it can't possibly be good for Democratic Operatives in any other campaign aside from Charlie Crist's.
If that is the real reason Eric Conrad left, then I say good for him. Don't compromise yourself and ruin your reputation on a man who could care less.
One other thing the email said was that a lot of Crist's strategy was coming from his father, who is still a registered Republican.
So, to sum it all up, Crist won't debate Nan Rich because he wants to appeal to voters other than Democrats.  He is taking into consideration that Democratic turnout may be terrible.  Ask Alex Sink in both 2010 and in her recent loss to Jolly.
He isn't really a Democrat folks.  It was just the only way he could get into the game.  It was a win/win setup between Crist and Democratic Leaders.
No one can ever say Crist isn't a slick politician.
The sad part about all of this, though,  is that our Democratic Leaders know what's going on, and are in on the entire thing.
They are just counting on us to continue to tow the party line, in hopes of getting someone in the governor's mansion with a "D" after their name, whether it means something to that person or not!
Oh and the money Crist is sending to the Florida Democratic Party doesn't hurt either.
What they didn't count on is some Democrats standing up and saying no.  They didn't count on Nan Rich remaining in the race after they have pretty much blocked her as far as fund raising (Emily's List), and the media.  They didn't count on her supporters standing up for her and having her back.
Guess what?  She DID, and we DO!
So to whoever sent me that email, thank you for opening my eyes to the "Kansas City Shuffle" Charlie Crist is pulling!
Update: Charlie Crist proves the email source correct. He is willing to alienate Broward Democrats, and credits Florida job creation to President Obama.  Crist is fulfilling his part of the deal to promote Obamacare in exchange for National Democratic support.  Crist wants Independents and Moderate Republicans. He's willing to sacrifice Democrats to do it.  Great Round Table discussion on Nan Rich at 26:49 See the video below.
If you liked this post, say thanks by sharing it:

Leslie is the Founder of Women On The Move, and The Democratic African American Women Caucus, www.daawc.com. Follow her on social media for all exciting things concerning these two organizations.

Latest posts by Leslie Wimes (see all)