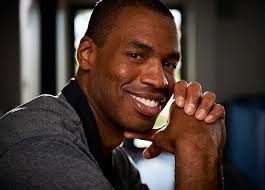 It seems as though Jason Collins, the professional NBA basketball player who recently came out as gay, has a job. For now.
The Brooklyn Nets have signed Mr. Collins to a 10-day contract. This came nearly 10 months after becoming the first openly gay NBA player.
10 months.
Collins will become the first openly-gay player in all four major North American professional sports. Sorry Michael Sam. Jason couldn't let you beat him to the punch!
"The decision to sign Jason was a basketball decision", Nets general manager Billy King said in a statement.
Apparently Jason Collins wanted to earn another contract with an NBA team, which is what he told NBA CommissionerAdam Silver.
I guess it didn't matter the duration of that contract, as long as Michael Sam didn't get the title of the first openly gay professional athlete in North America.
After Collins came out to Sports Illustrated, it sort of became an afterthought, considering the fact that he didn't continue his career. Now he is front and center again. Until Michael Sam gets drafted, that is.
Stay tuned!
If you liked this post, say thanks by sharing it:

Leslie is the Founder of Women On The Move, and The Democratic African American Women Caucus, www.daawc.com. Follow her on social media for all exciting things concerning these two organizations.

Latest posts by Leslie Wimes (see all)