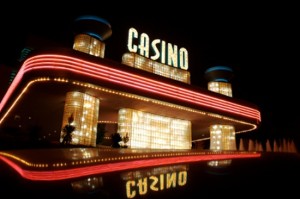 Two of the world's largest gambling companies are lobbying in Tallahassee for the fourth straight year, hoping to persuade political leaders to pass laws to allow Las Vegas-style casinos in Broward and Miami-Dade counties — or at least let voters decide on whether they should be allowed.
Florida House Speaker Will Weatherford, a Republican who previously opposed gambling expansion, is now open to passing legislation that would allow Las Vegas-style casinos in Miami-Dade and Broward counties. I wonder who greased his palms and with how much.
Senators are debating a bill (SB 7052) that would broaden the state's gambling base by letting Las Vegas Sands and Malaysian-based Genting Group compete.
A bill in the House (HB 1383) is more restrained and relies on the creation of a gambling authority and voter approval for almost any moves expanding gambling in the state. The voter approval part was Weatherford's way of appeasing other House Republicans who oppose Gambling. Voters have turned down expanding gambling in the past.
If expanding Gambling to include Las Vegas-style casinos happens, the Malaysian casino giant Genting will have overcome a major hurdle in the fight to turn the waterfront property the company purchased in 2011, the old Miami Herald and Omni complex sites, into a mega resort casino.
"Genting is not a group that is leaving Florida," said Brian Ballard, a lobbyist for the multinational corporation. It paid $420 million to buy 30 acres overlooking Biscayne Bay in Miami, including the Miami Herald's old building. "Genting has invested millions of dollars in commercial development in South Florida and cutting back spending is not even a question that I want to touch."
"It's basically all there," said Andy Abboud, vice president of government relations for Las Vegas Sands Corp., which is making a play to establish a large casino in South Florida. "You have some of the top casinos by poker table counts, and the Hard Rock (casinos) are two of the most successful casinos in history."
Florida already conducted a $400,000 study on the impact of expanding casino gambling, and concluded that the negative effects on communities could outweigh the state revenue casinos were expected to generate and the jobs they might create.
It seems more and more like the Legislators in Tallahassee don't care about what happens to Miami-Dade and Broward counties, and hey, why should they? These two major counties, along with Palm Beach, make up the majority of Democrats in the state of Florida, and with a Republican legislature, what better way to ruin the competition?
If you liked this post, say thanks by sharing it:

Leslie is the Founder of Women On The Move, and The Democratic African American Women Caucus, www.daawc.com. Follow her on social media for all exciting things concerning these two organizations.

Latest posts by Leslie Wimes (see all)