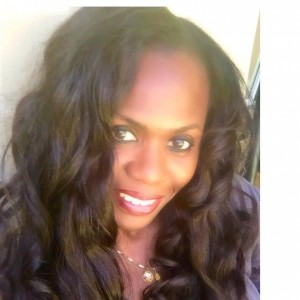 I am proud of the students at The University of Missouri, to include the school's football players.
I am impressed with the way they stood together to effect change.
To get change started.
They made people stand up and take notice.
They supported each other.
I'm hoping Black Democrats in the state of Florida take notice. Hell, I'm hoping Black Democrats all over this country take notice.
It is only when we stand TOGETHER that we will ever improve things for our community.
We are consistently asked to toe the Democratic Party line, only to be forgotten when enjoying the Democratic Party victory spoils, as few and far between as those are in the state of Florida and anywhere below the Presidential level.
Our vote is not courted, it is EXPECTED. In fact, some liberals act like rabid dogs at the thought that they may not GET our vote.
It's as if they went from owning US, to owning our VOTE, and how dare we not give it to them!
Black lives only matter to some white liberals when they have control of the Black vote. When they think they have lost control of the Black vote, you can't tell the difference between the white liberal and the conservative they try to convince the Black community is a racist.
They become one and the same.
I know. I have witnessed it.
You see, I don't OWE my vote. I OWN my vote, and in doing so, I have become some white liberals' worst nightmare:
A free Black Democrat. "I'se off the plantation y'all!" Lmao!
That being said, let's get to this Florida U.S. Senate race.
I am all in for Pam Keith. She is definitely what this country needs right now. I have made no secret about it.
My focus today, though, is on Alan Grayson.
If not Pam Keith, then it MUST be Alan Grayson.
Our community needs someone that isn't afraid to stand up and be heard.
Our community needs someone that isn't afraid to stand up and fight for us when it is time to fight.
Our community needs someone who isn't afraid to stand alone if he/she has to in order to do what is right.
From where I sit, that has only been two candidates in this race:
Pam Keith and Alan Grayson.
We already know the odds Pam Keith faces.
Alan Grayson has the entire establishment against him. They started coming for him even before he ENTERED the race.
As a community, we know a little something about folks coming for us, don't we?
Instead of backing down when told to do so, instead of getting out of the race when ordered to do so, this man stood up for himself, and he stood up for the people.
It is VERY easy to do something when you have daddy's money, the party establishment, and everyone propping you up, right Patrick?
You can buy endorsements but you can't buy HEART!
You can buy endorsements but you can't buy GUTS!
As a collective Black community, we need to stand together and say:
You can buy endorsements but you can't buy US!
We have so many issues facing us, and what we can do is start tackling them one at a time.
What we can't do, however, is continue to be taken for granted, continue to let others dictate what we do with our vote, continue to give away our POWER.
We have seen this scenario play out before, and we have seen the results.  Nothing will change, especially for our community.
They tried Republican lite with Charlie Crist.
It didn't work.
It won't work with Patrick Murphy.
Black voters WILL NOT turn out in Florida in the numbers needed to win for Patrick Murphy!
We are just not in to him, no matter how many endorsements are bought!
A scripted appearance at a Corey Jones rally, and nothing since,  was offensive.
WE HAVE HIS NUMBER!!
The Black Community needs to turn up and turn out for people who will do the same for us and that is Pam Keith or Alan Grayson.
It is  NOT Patrick Murphy
Guess what Hillary Clinton? Guess What Bernie Sanders? Aww hell, Guess what Martin O'Malley? If we aren't turning out for Patrick Murphy and he is the nominee, that means we aren't turning out for you either.
We have to keep it absolutely 100%.  None of you are Barack Obama.
If you liked this post, say thanks by sharing it:

Leslie is the Founder of Women On The Move, and The Democratic African American Women Caucus, www.daawc.com. Follow her on social media for all exciting things concerning these two organizations.

Latest posts by Leslie Wimes (see all)