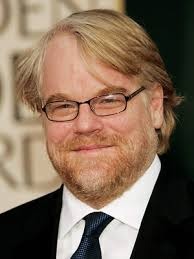 Today people are mourning the tragic death of Phillip Seymour Hoffman. Hoffman was found dead in his Manhattan apartment with a needle in is arm.
A NEEDLE IN HIS ARM!
Everyone is talking about what a fine actor he was, and it is true.  He was a great actor.  More importantly than him being a great actor, though, is the fact that Phillip Seymour Hoffman was a junkie. Junkies typically die of drug overdoses. While the actual cause of death has not been determined yet, finding the body with a needle in the arm gives a pretty good clue.
Mr. Hoffman had been clean for over 23 years, but in 2012, he relapsed.  He checked himself into a rehab facility in May, but clearly that did not work.
This is not the first, nor will it be the last, time a celebrity overdoses on drugs.  That doesn't make it any less tragic or sad. Tragic and sad for his family, as he leaves loved ones, to include children, behind. We all know that drug addiction knows no race, color, gender, or socioeconomic status.  We also know that if a person doesn't want help, he or she can't be helped.
Mr. Hoffman was found in the apartment by a friend, David Bar Katz, who became concerned after being unable to reach him.
Investigators found a syringe in his left forearm, at least two plastic envelopes with what appeared to be heroin nearby, and five empty plastic envelopes in a trash bin, a law-enforcement official said.
"I saw him last week, and he was clean and sober, his old self," said Mr. Katz, a playwright, who said he called 911 after finding Mr. Hoffman. "I really thought this chapter was over."
This really puzzles me.  Mr. Katz says he saw Hoffman last week and he was clean and sober.  If that were truly the case, why would he be so concerned that he was unable to reach him.  How long had he been trying?
This is what allows junkies to continue to use, and, eventually overdose.  You can't stick your head in the sand when it comes to a drug abuser.  Mr. Hoffman was no more clean last week then he was when he was found with the needle in his arm, and those close to him knew it.  They just chose to look the other way.
Mr. Hoffman had three young children, a son and two daughters, with his partner, Mimi O'Donnell, a costume designer. The family lived in an apartment on Jane Street, neighbors said, not far from the building on Bethune Street where, according to the police, Mr. Hoffman was found dead in a fourth-floor apartment around 11:30 a.m. He appeared to have been living in the apartment for a short time, they said. The downstairs buzzer listed a different name.
Someone knew he wasn't well. Someone knew.
If you liked this post, say thanks by sharing it:

Leslie is the Founder of Women On The Move, and The Democratic African American Women Caucus, www.daawc.com. Follow her on social media for all exciting things concerning these two organizations.

Latest posts by Leslie Wimes (see all)