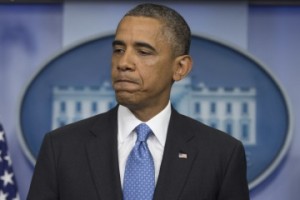 Recently, President Obama launched a great initiative to support young men of color, My Brother's Keeper.
An effort, the president said, that will help not only the at-risk demographic but the nation as a whole. It's also an effort that hits close to home for Mr. Obama.
"I could see myself in these young men," Mr. Obama said from the East Room of the White House, standing aside participants of a Chicago-based youth guidance group, Becoming a Man (BAM).
"I didn't have a dad in the house, and I was angry about it, even though I didn't necessarily realize it at the time," he said. "I made bad choices, I got high without thinking about the harm it would do, I didn't always take school as seriously as I should have." The difference, he said, is that "I grew up in an environment that was a little bit more forgiving. When I made a mistake, the consequences were a little less severe."
The "My Brother's Keeper" initiative, where the White House  partners with businesses, nonprofits and foundations, addresses disparities in education, criminal justice and employment for young men of color.
I think that is great.  Magnificent, even.
I just have one thing to to add, Mr. President:
Don't forget about your SISTERS!
Women of color, hell ALL women, need this type of initiative as well, and coming from The White House carries a lot of weight for businesses and non-profits.
Women have shown that we want to be productive members of society.  We are enrolling in college at a very fast pace. We are starting businesses even faster. We need the same types of initiatives to help us even the playing field.
With Women's History Month starting tomorrow, March 1st, it would have been great if some sort of initiative was announced for us.
Young girls need mentors and opportunities. Women need a National Platform such as this that encourages partnerships to provide more opportunities.
How about it President Obama? Are you your Sister's Keeper As Well?
Let a sister know!
If you liked this post, say thanks by sharing it:

Leslie is the Founder of Women On The Move, and The Democratic African American Women Caucus, www.daawc.com. Follow her on social media for all exciting things concerning these two organizations.

Latest posts by Leslie Wimes (see all)