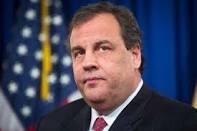 It was bound to happen. Chris Christie has been riding a wave of approvals and the appearance of inevitability for 2016, a la Hillary Clinton. It comes as no surprise that now there appears to be a well orchestrated mission to bring Governor Christie down a peg or two…or three or four!
The 64,000 dollar question for me is: Just who is actually orchestrating the fall of Chris Christie? That sounds like a Broadway play, doesn't it? The most obvious suspects, and those that most folks would guess are the democrats, right? I mean after all, Democrats don't want anyone challenging Hillary Clinton, the heir to the White House in 2016.
That's all well and good, but I like a good conspiracy theory with a twist. There are plenty of Republicans and Teapartiers who would love to see a Christie Collapse. Let's look at some plausible suspects:
1. Ted Cruz. He wants it. He craves it. He thinks it should belong to him. He even shut down the government over it. What is it? Why the White House, of course!
2. Rand Paul. Daddy wants it. Daddy tried to get it and failed miserably. Rand wants to outdo Daddy. While Rand Paul Deep down probably doesn't want the  White House as badly as Ted Cruz, he has something to prove to daddy.
3. Marco Rubio. Ha! Where do I begin? Marco Rubio doesn't know what he wants, other than to not allow the other two to get more publicity than he does. That seems to be all Rubio wants. His name in the news. No matter what it is in the news for. Does anyone have a clue what Rubio stands for? If you do, let me know. The guy fights against his own ideas, for God's Sake!
Hey Chris Christie! You better watch your back! You have several foxes in the hen house!!
If you liked this post, say thanks by sharing it:

Leslie is the Founder of Women On The Move, and The Democratic African American Women Caucus, www.daawc.com. Follow her on social media for all exciting things concerning these two organizations.

Latest posts by Leslie Wimes (see all)