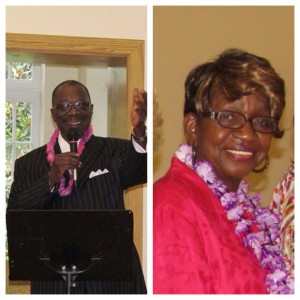 Frank Reddick, Tampa District 1 City Councilman, and former Chair of the City Council, endorsed former representative Betty Reed to succeed Arthenia Joyner as the Senator for District 19 on Friday.
"I am honored to be endorsed by Tampa City Councilman Frank Reddick, a great community leader and longtime friend." Said Reed.
Reed is in a four-way Aug. 30 primary with current representatives Darryl Rouson(D)-St. Petersburg, Ed Narain(D)-Tampa, and Attorney Augie Ribeiro, also of St. Petersburg.
In the only public poll conducted on the race, which didn't include Ribeiro, he hadn't gotten in the race yet, Betty Reed was in second place behind Darryl Rouson, Ed Narain was in last place. The poll made the caveat that it was skewed towards Pinellas County, which tended to favor Rouson, so Reed could well have been in first place. Rumors have swirled that several unreleased polls have been completed showing Reed in first place.
Frank Reddick has been a champion for his predominantly African American district, standing up to City Administration over its treatment of poor Black residents, something that Reed is also known for. Reddick's district covers Ybor City, as well as parts of East Tampa, which could play a huge part in the Hillsborough portion of the Senate District.
If you recall, the state house seat currently held by Narain, HD61, was held by Betty Reed, who was term-limited, opening it up for newcomers.
It was the endorsement of Ed Narain by Betty Reed that put him over the top in his contentious battle against Sean Shaw, who once again, is running for HD61.
Some in the Hillsborough Community are quite upset with Ed Narain, as they see him as having "stabbed Betty Reed in the back", as one SD19 constituent told me.
"I went to the Hillsborough Democratic Black Caucus Candidate Debate last Saturday because I wanted to ask Narain why he did that. I wanted to look him in the eyes and ask him why would he treat someone who helped him the way Mrs. Reed did, like that. I voted for him when he ran against Shaw. I won't be voting for him again." Said the Tampa resident.
Narain was a "no-show" at the debate. Some think it was because he doesn't want to face the community and answer those exact questions. Some, who contributed to Narain's re-election to HD61, have even asked for the return of those contributions.
The next debate between the candidates will take place in Pinellas County. It will be interesting to see if Narain shows up there.
Betty Reed has raised the least amount of money of the three candidates who have been in the race the longest, but as she is showing by the polls, money isn't everything when one is as beloved by the community as she seems to be.
Ed Narain, who has raised the most, as stated earlier, is in last place.
It was thought that Rouson would benefit by Reed and Narain splitting the Hillsborough vote, but now that Ribeiro has entered from Pinellas, that may no longer be the case.
If you liked this post, say thanks by sharing it:

Leslie is the Founder of Women On The Move, and The Democratic African American Women Caucus, www.daawc.com. Follow her on social media for all exciting things concerning these two organizations.

Latest posts by Leslie Wimes (see all)