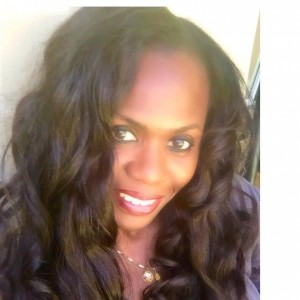 Patrick Murphy and his little posse needs to stop. Really.
Please stop.
For the record, I like Alan Grayson.
Ganging up on Alan Grayson to try to manufacture this faux outrage in the Black community about the use of the words "Bloods and Crips" is funny to me.
If the Black Community is going to be outraged, it should be about the fact that the Democratic party hasn't done a damn thing for our community, not about the use of some words by Alan Grayson, a man who isn't afraid to speak his mind and stand up for what he believes in, unlike mealy-mouthed Patrick Murphy.
Maybe if Patrick Murphy were actually connected to the Black Community, he wouldn't have to search the far corners of the Democratic earth to look for every Uncle Tom and Aunt Jemima he can find to clutch their pearls and say how outraged they are about Alan Grayson's use of the words Bloods and Crips.
Bravo to Pam Keith for not playing the game and admitting that she isn't offended.  Bravo to whoever "anonymous" was for saying he wasn't going to get into that foolishness that the Murphy campaign was asking him to get involved in by condemning Grayson.
They always search for Uncle Tom, Cousin Tom, Nephew Tom, or Brother Tom, to feign outrage about something in our community.
GIVE. IT. A. BREAK.
Where is Patrick Murphy's position on Black Lives Matters?
Where is Patrick Murphy's position on Black Men being shot dead in the streets?
Has he made any statements on those situations?
He is quick to think he is capitalizing on Alan Grayson, but neither he nor the racist leaders currently heading the Florida Democratic Party have anything to say about what is happening in the Black Community.
Nothing. Zero. Zip.
Don't let this foolishness distract you Black people.
The Scott Arceneauxs, Patrick Murphys, Allison Tants, etc. are still the same ones who do not give a rat's crack about anything except keeping you on the plantation and getting you to vote how they want you to vote, only to leave you in the same situation you currently are in:
Poor Schools
High unemployment
Getting shot dead in the streets
But they want your votes!!!!
My suggestion to you would be to vote for Alan Grayson before  you even look Patrick Murphy's way. No matter how many Black people are paraded in front of us to show that Murphy is "down", trust and believe, that man is a card-carrying member, and I'm not referring to the NAACP.
If anyone is telling you differently, something has been promised to them in some back room deal.
Stay Woke Black people.
Stay Woke.
If you liked this post, say thanks by sharing it:

Leslie is the Founder of Women On The Move, and The Democratic African American Women Caucus, www.daawc.com. Follow her on social media for all exciting things concerning these two organizations.

Latest posts by Leslie Wimes (see all)