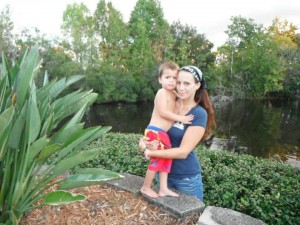 I was the first person to publish the story of Charlene Dill, the 32 year-old woman whose death could have been prevented if Medicaid expansion had occurred in Florida. Think Progress and other sites linked to my article in writing about this sad situation. Congressman Alan Grayson read the words of Kathleen Voss Woolrich, Charlene's friend, into the Congressional Record.
With the Florida Legislature being totally controlled by Republicans, the possibility of Medicaid Expansion was nonexistent.
There seems to now be a light at the end of the tunnel for almost 1 million Floridians who would benefit from Medicaid Expansion.
That light comes in the form of the Low Income Pool of money that the state receives from the Federal Government to care for low income people at area hospitals. We are talking more than 1 billion dollars.
The Florida Legislature will not be able to balance the budget if they don't get this money from the Feds. In case anyone didn't know it, the legislature HAS to balance the budget by law.
The Federal Government and the State have been in discussions about the LIP money.
It seems as though the Feds will not give LIP money to the state if the state doesn't expand Medicaid. Read about it here.
I say good!
Do not give Florida one red cent until they make healthcare available to almost 1 million residents. Residents who, like Charlene Dill, need coverage.
It was determined that 6 people per day are dying unnecessarily because the Florida Legislature and Rick Scott refuse to accept the provision of The Affordable Care Act that calls for Medicaid Expansion and with it, the billions of dollars that would be given to the state by the Federal Government.
These are tax dollars that Floridians have already paid.
It is our money!
It is clear that Republicans in the Florida House do not care whether people are dying or not, after all, it isn't affecting their families or families they see on a daily basis.
Florida House Republicans can pretend that there isn't a human aspect to their refusal to expand Medicaid.
Short of camping out at the homes of these legislators, the only way to make it clear that Medicaid MUST be expanded, is for the Federal Government to do exactly what it is doing:
Holding the LIP funds hostage.
Do it for Charlene Dill.
Do it for the almost 1 million Floridians who are suffering and dying every day.
Do it because Floridians have no other way.
Do it because it is the right thing.
If you liked this post, say thanks by sharing it:

Leslie is the Founder of Women On The Move, and The Democratic African American Women Caucus, www.daawc.com. Follow her on social media for all exciting things concerning these two organizations.

Latest posts by Leslie Wimes (see all)