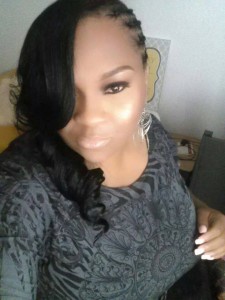 Here we go again, another season of the hit TV show 'Scandal' begins.
While the plot 'thickens' on the weekly drama; the results that specifically favor me in Government continues to 'thin'.
After waiting all week for Thursday, I must say that I was somewhat disappointed. I'm not sure if it is because the storyline is becoming predictable or because I am tired of watching people get so excited about people playing a role in a fictional political world yet fail to play a part in the everyday political drama that actually affects the real world.
Last season, I wrote a piece called 'Will the Real Olivia Pope standup' urging voters in particular women to use their voice in politics. To date, I am still waiting on new leaders with bold 'Gladiator' visions to emerge.
The season premier was about how political posturing was used to benefit the fair pay act which resulted in murder. Yes, I am aware that the show was not created to educate the viewer on public policy. However, that will not stop me from using the show as an opportunity to educate you on the real Scandal in Government.
With that said, you should know that if Olivia Pope were a real person that regardless of how smart, sassy and talented she is, she would be paid less then her white female colleagues.
Women all over the country celebrated when President Obama signed two executive orders which strengthen equal pay for women. Although, we know that women earn 77 cents to every dollar earned by a man, one must also understand that the gap is even worse for African-American and Latina women. When I witness women of color applaud and celebrate the strides made in equal pay, I wonder what they are celebrating about when it is obvious that we have not been invited to the party.
I am tired of hearing the same old political cop out excuse of how I should just sit down and be satisfied because it is a step in the right direction. I am tired of accepting a step in the right direction as a solution. As for me, I agree with the 90's rap group 'The Click' when they recorded 'I'm tried of being stepped on.' The song may be old, but the message is still relevant.
Now before you stereotype me as just another angry Black woman on a soap box, below are a few facts about the real Scandal that should be addressed every Thursday until the problem is fixed.
The real Scandal is that while women of color struggled to pay their electric bill to turn on the TV to watch Attorney Olivia Pope; the truth is that the National Women's Law Center reports that while unemployment rates for all other groups of workers are lower than a year ago, the unemployment rate for African-American women has not improved over the past year, and stands at 10.6 percent. So the question is where are our jobs and who will fix it?
The real Scandal is that while women of color admire the talent of Scandal creator, Shonda Rimes who also owns ShondaLand Productions; the truth is that the Small Business Administration's Office of Advocacy produced research that revealed the gap among white and minority business owners. The research demonstrated that due to the lack of loan resources available for minorities; Black and Hispanic entrepreneurs utilize up to 56 percent of their own money to start their businesses opposed to white business owners who utilize only 39 percent of their own money with the remaining funds provided by small business loan entities. So the question is where are our small business loans and who will fix it?
The real Scandal is that while women of color watch The White House and elected officials contract with Pope and Associates; the truth is that despite the fact that women and minorities vote for Democrats in records numbers, Democrats have spent more than $500 million on consultants over the past two elections, but less than 2 percent of it has gone to firms that are run at least in part by racial minorities. So the question is, where are our contracts and who will fix it?
The list of Scandal's goes on and on, election after election, administration after administration. The plot, the twist and the finale never change. The only things that seem to change in Government are the characters.
Therefore, as an African American woman with Hispanic ancestry, I cannot help but ask who will be my 'Gladiator'? Who will wear 'The White Hat' in my favor? Who will be 'The Fixer'?
Written by: 
Tezlyn Figaro
If you liked this post, say thanks by sharing it:

Leslie is the Founder of Women On The Move, and The Democratic African American Women Caucus, www.daawc.com. Follow her on social media for all exciting things concerning these two organizations.

Latest posts by Leslie Wimes (see all)