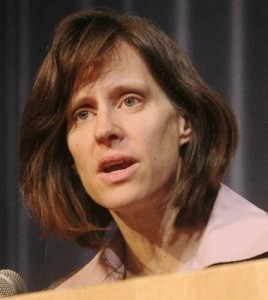 That's the question that keeps nagging at me. Why now? Why complain about Governor Chris Christie's administration shaking down you and the citizens of Hoboken over Sandy funds Now?
I know if I were Mayor of Hoboken, or any other city slammed by Hurricane Sandy, and I was trying to get the funds designated to help the citizens that I am looking out for and ANYONE came to me with ifs, ands, or buts, concerning that money, I'd be screaming foul at the top of my lungs! I would not wait eight months, after another issue is brought to the forefront, to cry foul.
Now mind you, I'm not saying it didn't happen. In fact, I think it probably did happen, but I still don't understand why you didn't have the courage to come forward at the time it happened.
Don't the people of Hoboken mean more to you than that? Aren't they worth fighting for immediately, and not some eight months later?
I think Chris Christie and his administration have a lot to answer for.
Mayor Dawn Zimmer, so do you. Starting with : Why now? Why not then?
You knew what happened was wrong. You wrote it down in a diary, for God's sake.  What you didn't do, however, is immediately stand up for yourself and the citizens of Hoboken.
If you liked this post, say thanks by sharing it:

Leslie is the Founder of Women On The Move, and The Democratic African American Women Caucus, www.daawc.com. Follow her on social media for all exciting things concerning these two organizations.

Latest posts by Leslie Wimes (see all)