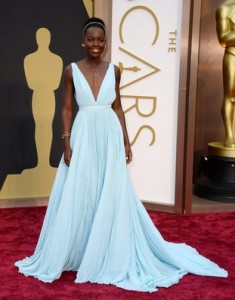 Hattie McDaniel. Whoopie Goldberg. Halle Berry. Jennifer Hudson. Monique. Octavia Spencer. Lupita Nyong'o.
All Black actresses who won an Oscar.
Halle Berry won for best actress in a leading role, the others won best actress in a supporting role. This is a remarkable and amazing achievement. I'm very proud of them. Very proud. I have a question, though. When you look at other women who won Oscars for acting, such as Meryl Streep, Julia Roberts, Jodie Foster, Angelina Jolie, Nicole Kidman, etc., their paths after winning are remarkably different.
The Oscar should be THE stepping stone to opening the door to an amazing acting career. The best scripts and acting opportunities should be there, right? After all, the Oscar is the award that means the most in film.
That hasn't been the case for Black actresses who have won the award. That hasn't been the case at all! After winning an Oscar for Monster's Ball, Halle Berry starred in films such as Catwoman and X-Men. Certainly not Oscar winning material.
Big, big sigh.
After winning an Oscar for Ghost, did Whoopie Goldberg star in any other memorable film? Having to ask that question gives me the answer. No.
The same can be said for the other Black actresses who have won an Oscar. It really did nothing for their careers. Monique recently hosted the reunion show for Love And Hip Hop, a ratchet reality show!
Is winning an Oscar a curse for Black Women???
How will winning affect Lupita? I guess we will have to wait and see.
If her career goes the route of the other Black women, no other major Oscar-Caliber roles will come her way. She won't have the opportunity to be nominated again. One and done.
Is The Academy Awards trying to send a message?
I hope not.
If you liked this post, say thanks by sharing it:

Leslie is the Founder of Women On The Move, and The Democratic African American Women Caucus, www.daawc.com. Follow her on social media for all exciting things concerning these two organizations.

Latest posts by Leslie Wimes (see all)