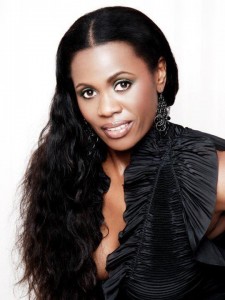 If George W. Bush all of a sudden decided he was a Democrat, would Florida Democrats forget every position he stood for, including the Iraq war and embrace him with open arms?
What about Rush Limbaugh? If the right-wing talk show host all of a sudden declared he was a Democrat, would Florida Dems embrace him?
If your answer is no, then I want to know why certain Florida Democrats expect the rest of us to embrace Charlie Crist.
There really is no difference. Charlie Crist has held conservative views, sometimes VERY conservative views, for the majority of his career, and simply because he has no other way back into the political game so he has declared himself a Democrat, some Florida Dems are turning a blind eye to things he has done and said previously.
It's rather disgusting.
Take for instance the Florida AFL-CIO.
Today, after five times of not endorsing Charlie Crist, they endorsed him over Nan Rich.
Nan Rich has always had the backs of labor unions and working families.
When they say there is no loyalty or honor amongst thieves, they clearly had Charlie Crist and union leaders in mind.
The Florida AFL-CIO knows Charlie Crist can be bought, and they are getting their bid in early.
For the life of me, I don't understand how any Democrat could support Charlie Crist, but especially so for minorities.
Florida African-Americans need to stop for a moment, look at how we consistently vote for people who consistently do nothing for us. One person said to me that Charlie Crist has helped restore voting rights for felons.
THAT is the reason anyone would vote for him? Our communities are in shambles, our kids are not getting a proper education, our community's unemployment rates are sky-high, and the only thing someone can say is that Crist helped restore rights for felons?
The African-American community gets crumbs because all we expect are crumbs. Isn't it time we started truly holding our elected officials accountable?
Charlie Crist only cares about Charlie Crist.
When are we going to realize that just because someone has a bigger name doesn't make that person a better candidate?
When are we going to realize that just because Charlie Crist has declared himself a Democrat doesn't mean he really is?
Everyone wants to say that all they care about is getting rid of a Rick Scott. Do they not realize that with Charlie Crist, you'd be trading one shyster for another? Nothing will change IF Crist gets into office. He will still be the same career politician who can be bought by the highest bidder.
He will still be the same sleazy politician who sold Judgeships for cash, only this time he will be selling them to Democrats rather than Republicans.
Do we not care about wrong-doing as long as it appears to be for our benefit? Does right and wrong change depending on the party affiliation?
For Florida Democrats, the answer appears to be yes.
Democrats WILL lose the governor's mansion again, just like we have for a while now.
It will be interesting to see how fast Charlie Crist changes party affiliation then.
It will also be interesting to see if the party leaders start listening to what we have to say.
If you liked this post, say thanks by sharing it:

Leslie is the Founder of Women On The Move, and The Democratic African American Women Caucus, www.daawc.com. Follow her on social media for all exciting things concerning these two organizations.

Latest posts by Leslie Wimes (see all)